Keep Your Hard Work Covered with a Metal AG Building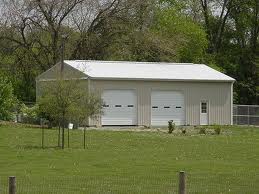 No one needs to tell you how much you've invested in equipment, fodder and livestock. What you want is a reliable place to keep it out of the weather. Metals Direct, Inc. provides a simple, affordable solution with its American made metal barns and storage buildings built to last as long as the land they're placed on.
Metals Direct, Inc.'s barns and ag buildings come in all shapes and sizes. You can cover an irrigation pump or build one for a combine. Custom designs allow a variety of doors whether it's for a truck or an extra wide piece of equipment. Ag buildings can be built extra tall to accommodate pallets and barrels. And best, they're assembled without a construction crew or special tools.