The Advantages of Outfitting Your Home With Metal Sidings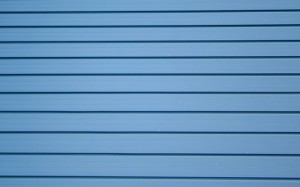 Installing a new siding is probably one of the easiest ways to improve the exterior of your home. The addition of such components will not only increase the aesthetic appeal of your property, but will also give it a layer of protection against different outdoor elements, including rain, wind and snow.
Today, you will find a wide selection of sidings in the market, with choices generally consisted of wood, plastic, concrete and metal. Among these choices, however, more and more homeowners are opting for metal sidings, which are either made from steel or aluminum.
Although metal sidings generally do not offer the lowest initial expense, they actually pay for themselves several times in the long run. Likewise, they present numerous advantages that cannot be matched by other types of sidings. Here are some of the characteristics of metal sidings that make them a standout choice against other siding materials.
Durable
One of the primary characteristics of metal sidings is that they are very durable. Although they can be dented, albeit with exertion of great force, they are rarely destroyed. For instance, if a hailstorm hits, vinyl and wood sidings will be left damaged, whereas a metal siding will remain intact. They also stand up well against fire and water and are impervious to corrosion, blistering, rusting, termite attack and fungal growth.
Versatile
With the improvements in production techniques, metal sidings are now manufactured in a wide array of colors, styles and textures. Hence, finding the perfect fit the appearance of your home should be easy. They can also be contoured to suit the exact dimensions of a structure, and such versatility allows them to complement even the most eclectic architectural styles.
Requires Minimal Upkeep
Many homeowners who also use metal sidings identify low on-going maintenance. All the upkeep they need is the occasional thorough washing. They do not need to be re-painted, though you may choose to do so without worrying about any special preparation techniques. Such ease of maintenance cannot be said for their counterparts.
Sustainable
Metal sidings are probably the most sustainable among the siding options available. A large percentage of the metal in both new steel and aluminum sidings are generated from recycled materials. And upon the end of their life cycle, depending on the type of finish coating used, they can be recycled to other products, which simply means that little or no parts are wasted.
Basically, metal sidings are gaining an enviable reputation when it comes to consumer satisfaction. And this is aptly so since they present excellent characteristics that cannot be seen on other siding options. Therefore, if you would like to provide your home's exterior with a new look with the added benefit of greater protection, you can never go wrong with metal sidings.
The article above was written by one of Home Coatings' regular contributors. The Roof Coatings by Home Coatings provide a lasting protection for roofs against inclement weather and other harsh elements.