A Greenhouse Helps you Grow Year Round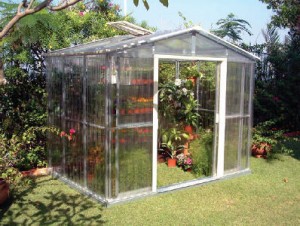 Does your green thumb itch year round? Would you like to market off-season vegetables? Maybe you want to get a jump start on the Spring landscaping rush? A greenhouse from Metals Direct, Inc. makes all of this possible in the most economical way. Our metal greenhouse kits allow you to grow your dream or your business.
With a greenhouse kit from Metals Direct, Inc., you can quickly create a long-lasting, managed environment for flower beds or vegetable gardens regardless of size. You have the option to select from one of our time tested designs or request customization to satisfy your particular needs. There's no need for specialized assistance or equipment. Our greenhouse kits provide everything you need except the plants.