Kit Buildings for all Types of Needs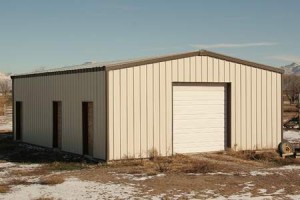 Do you remember that first model you successfully completed when you were 10? What about that first Christmas bicycle assembled under the tree? It's likely you've come a long ways since then and so have we. At Metals Direct, Inc., our pre-designed steel kit buildings aren't held together by glue, but by solid engineering.
At Metals Direct, Inc., every part of the kit building is specially designed for a specific purpose, fitting flawlessly in its place so there's no guesswork even with custom orders. You can even add on to them. As it goes together, you'll see the strength that each high quality steel piece provides. Our steel gives your kit building the advantages of durability, energy efficiency and safety.